As you can see this "dessert" has a lot of names. It is a Scandinavian or should I say Nordic dessert. A porridge prepared with a mixture of mannagryn (semolina), water, sugar, and lingonberry or red currants which is cooked and then whisked to make it fluffy. Of course, you can also use other berries like bluberry (billberry), raspberry etc…
Growing up this was a standar dessert at my house, Mom always made it and she made a lot. She took her big Electrolux Assistent mixer and filled it. We ate this for many days in a row 😀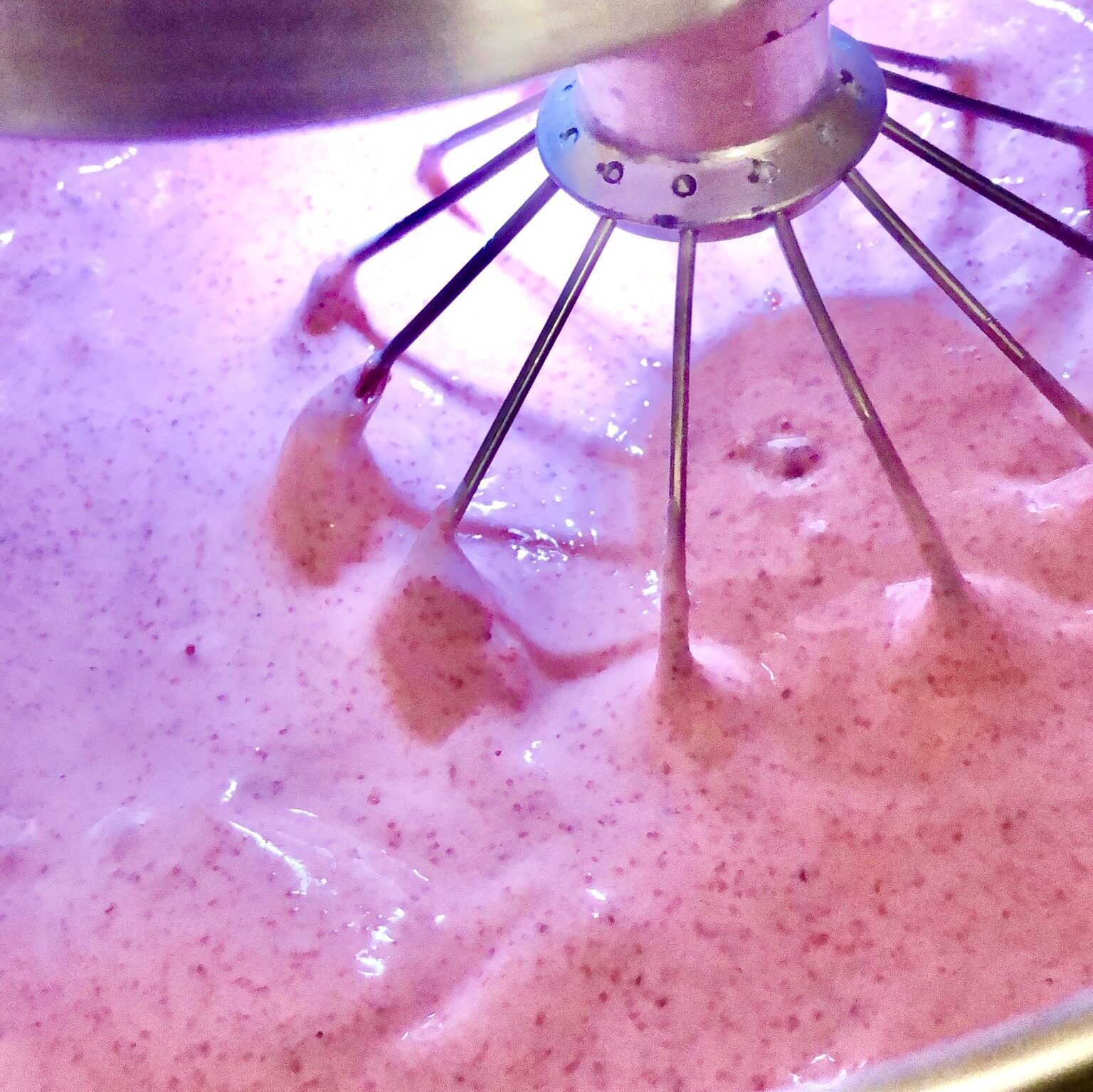 It is so easy to make. Best is if you have a stand mixer to mix it with. It will take about 10 minutes to get fluffy.
Usually the porridge is eaten with a little cold milk on it.
Mannagryn is semolina. We usually make porridge from it.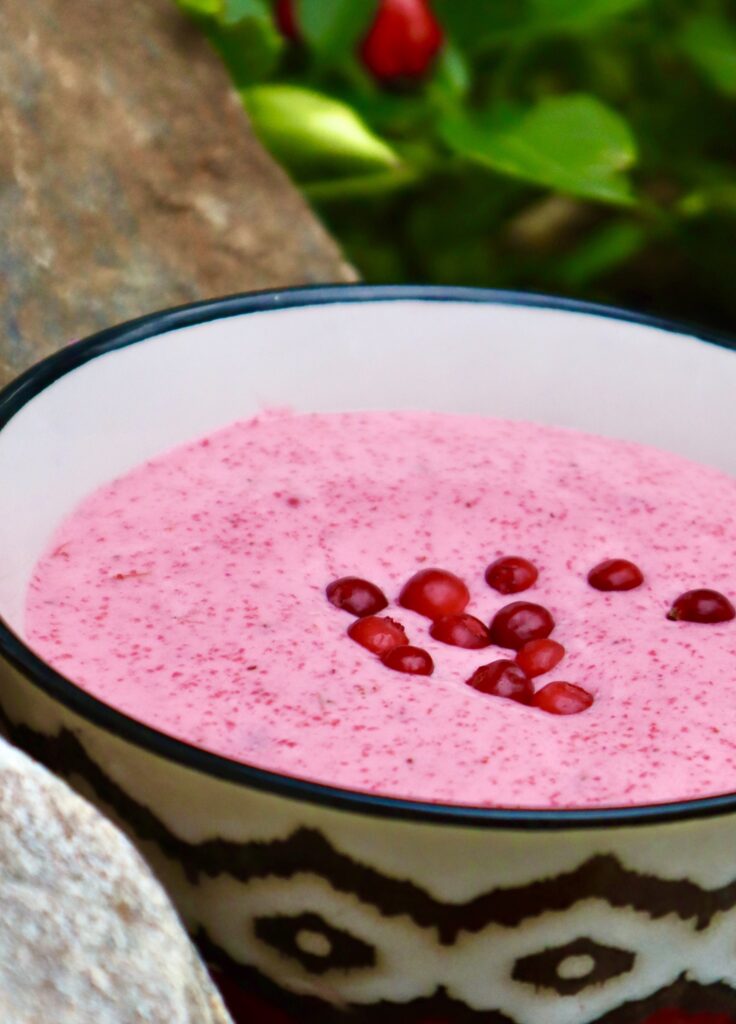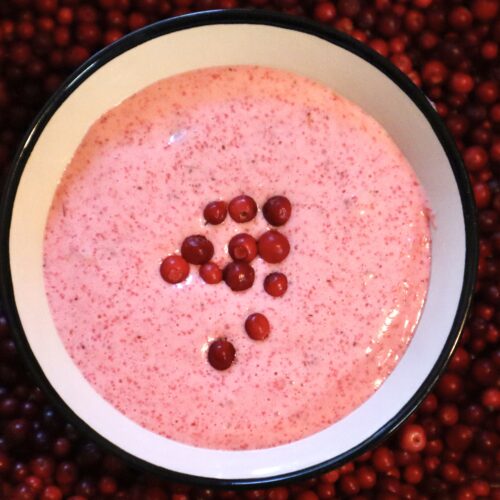 Vispgröt – klappgröt – vispipuuro
Ingredients
1

liter

water

1,5

deciliter

mannagryn (semolina)

1,5

deciliter

sugar

4

deciliter

lingonberry or ther berries

1/2

teaspoon

salt
Instructions
Boil water and whisk in semolina, lingonberries, sugar and salt. Let boil for about 5 minutes and stir.

Let the porridge cool and then whisk with an electric whisk until the porridge is fluffy. About 10 minutes.