It's mushroom season now, and in the Finnish forest, you can discover nature's gold: chanterelles. They are my absolute favorite mushrooms. You can create a variety of delicious dishes with this vibrant yellow beauty, such as toast, soup, pies, and more.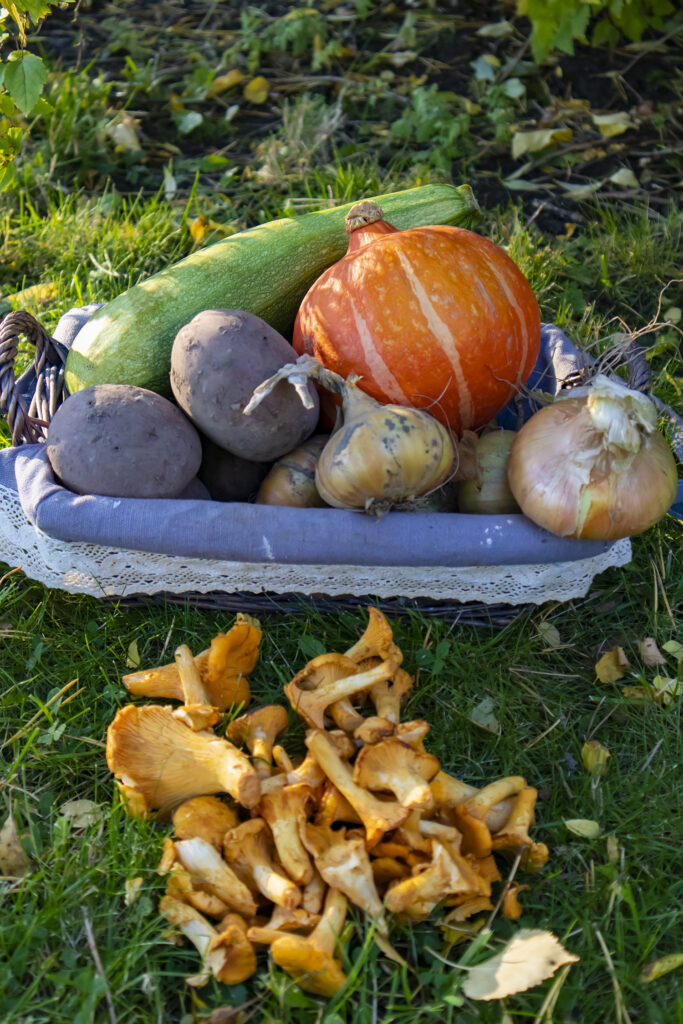 It seems like you need some kind of superpower to find chanterelles in the forest. I definitely don't possess that ability. Once, I was with a group of people in the woods, and they were all exclaiming "oooh, so many chanterelles everywhere," and they were picking them, while I was searching and searching, but I didn't spot even one. So, I'm glad I can purchase them from the store 😉
This pie also features zucchini. I discovered some very large ones at the store, and they work wonderfully in this pie.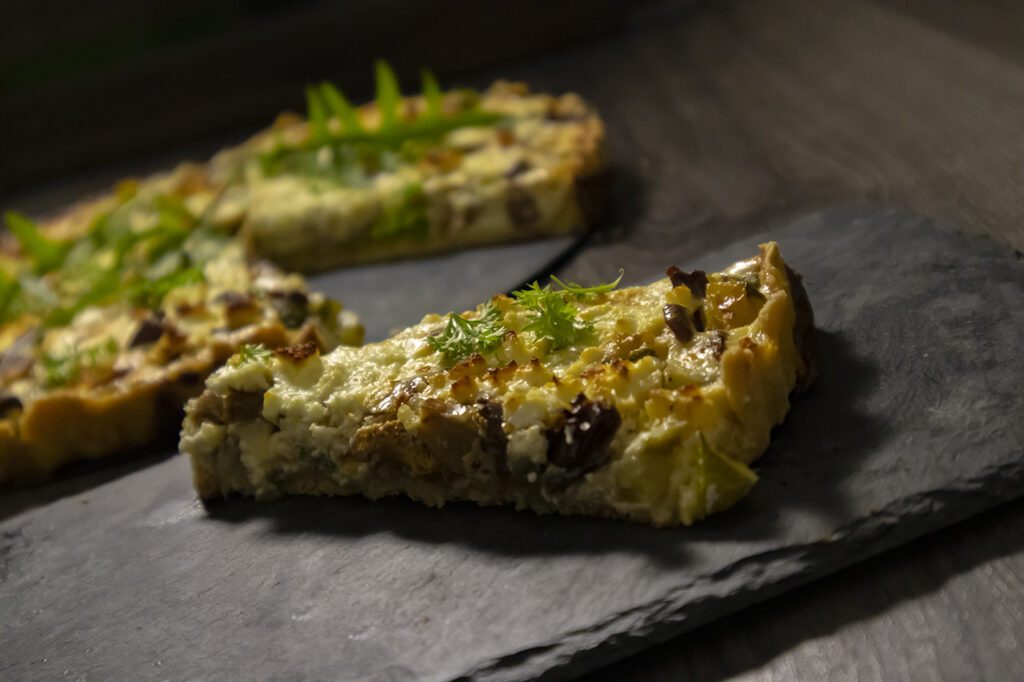 If you examine the recipe, you'll observe that I haven't specified the exact amount of salt and pepper to use. I typically refrain from specifying salt quantities because the choice is entirely yours, depending on your preference. Personally, I lean towards slightly saltier flavors, but your taste might vary. Therefore, sample the filling and incorporate as much salt as you see fit. It's worth noting that this quiche is also crowned with feta cheese, which inherently carries a salty profile.
Print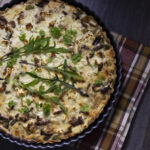 Chanterelle and zucchini quiche
---
Pie crust
3

deciliter

wheat flour

1

pinch salt

60

grams

cold butter

2 tablespoon

cold milk
Filling
1/2

zucchini, cut in cubes

400

grams

chantarelles, cut in smaller pieces

1

chopped onion

2 tablespoon

butter

2 teaspoon

thyme

150

grams

creamcheese

2

eggs

3

deciliter

cream or milk

1 teaspoon

garlic powder
salt and pepper according to taste

100

grams

feta cheese
---
Instructions
Heat the oven to 175 degrees.
In a bowl, mix together flour, salt and butter with your hands.
Add the milk and mix until you have a soft dough.
Spray a 35 cm pie thin with oil or butter. Press out the dough so it covers the bottom and sides.
Pre-bake the pie crust for about 10 minutes.
Make the filling
Fry the onion, chantarellss and zucchini in butter until they are soft.
Add the thyme and fry for a couple of minutes.
Whisk together cream cheese and eggs until you have a smooth batter.
Whisk in the milk or cream.
Add garlic powder, salt, and pepper. Taste the batter and put as much salt and pepper you want.
Put the zuccini and mushrooms into the pie crust and pour the egg mixture over.
Cruble the feta cheese over the pie.
Bake for about 45 minutes or until it is light brown.