Here in Finland and throughout the Nordic countries, we are fortunate to have an abundance of healthy berries in nature. We have lingonberries, blueberries, cranberries, and more. Additionally, there's buckthorn, also known as sea buckthorn.
Buckthorn is an orange sour berry with hard black seeds that are also edible. It's said that one berry contains as much vitamin C as an orange. But that's not all, as the berry also contains vitamins A, E, K, B, and B12, along with omega-7.
Both the berries and leaves have been utilized for medicinal purposes for thousands of years. In China, sea buckthorn is still used to aid with digestive problems.
Sometimes I ponder why we import exotic berries like goji when we have an abundance of nutritious berries right here. And occasionally, you can even find them for free in nature ????
The berries I have come from my mom's garden. She has been cultivating them for many years. While they may not be the easiest to pick due to the thorns that can hurt your hands, the effort is undoubtedly worthwhile ????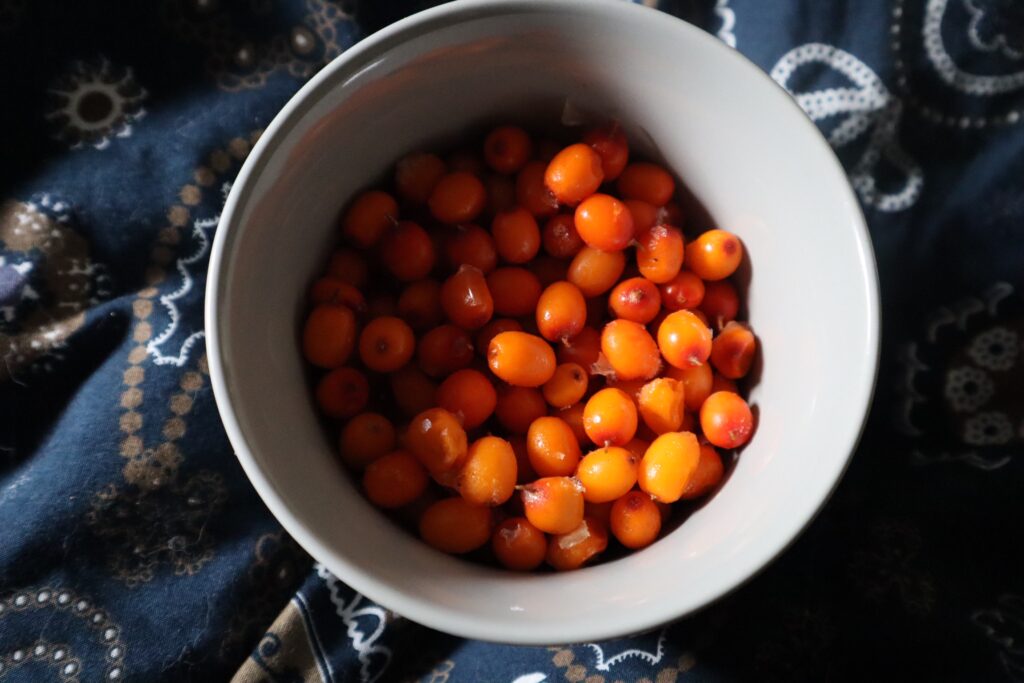 Protein smoothie
Since the berry has numerous health benefits, it is a perfect ingredient for a smoothie. The recipe I'm sharing here is a simple and refreshing smoothie. It doesn't require many ingredients, just basic ones that are common here in the Nordics.
The smoothie also includes kvarg (Quark). I'm not entirely sure if this is available in the USA, for example. Kvarg is a type of curd cheese that resembles thicker Turkish yogurt. In this recipe, you can use Turkish yogurt or any other thicker yogurt as a substitute. Kvarg is high in protein.
Protein smoothie with buckthorn
Print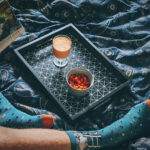 Buckthorn protein smoothie
---
3 deciliter milk or oatmilk
1,5 deciliter frozen buckthorn
1 deciliter kvarg (Quark)
3 tablespoon honey or any other sweetener
---
Instructions
Mix all the ingredients in a mixer and drink. That's how easy it is 😉