It is the mushroom season now. Some people find them very easily in the forest, but for me, it's not so simple. I always seem to find the poisonous ones. But thank God there are people who know what to look for.
My brother went picking trumpet chanterelles this weekend, and he found A LOT. I think we will be eating mushrooms for a year 😀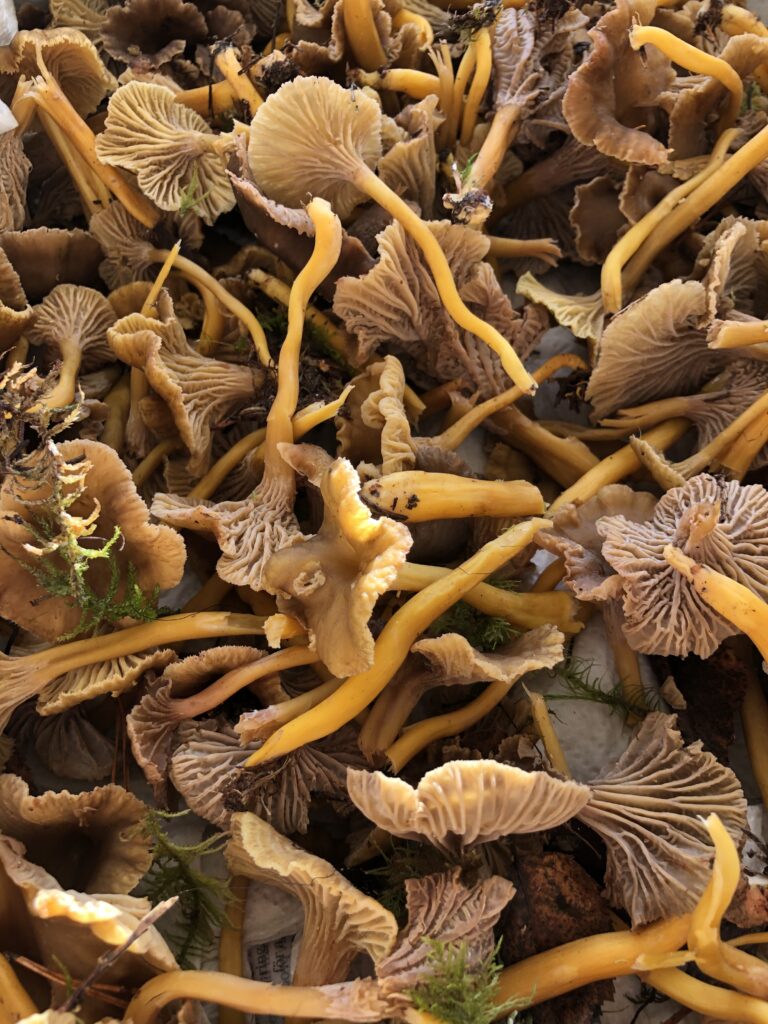 Full of vitamin D
I like mushrooms, but I don't want to eat them every day. I think chanterelles are my absolute favorite, but trumpet chanterelles are not that bad either. They have a lot of flavor.
The trumpet chanterelle is common here in Finland. It is found in mossy forests and usually grows in large groups in the same places year after year. They can be difficult to find because they grow deep in the moss.
The mushroom is perfect for drying and deep-freezing. It is rich in vitamin D.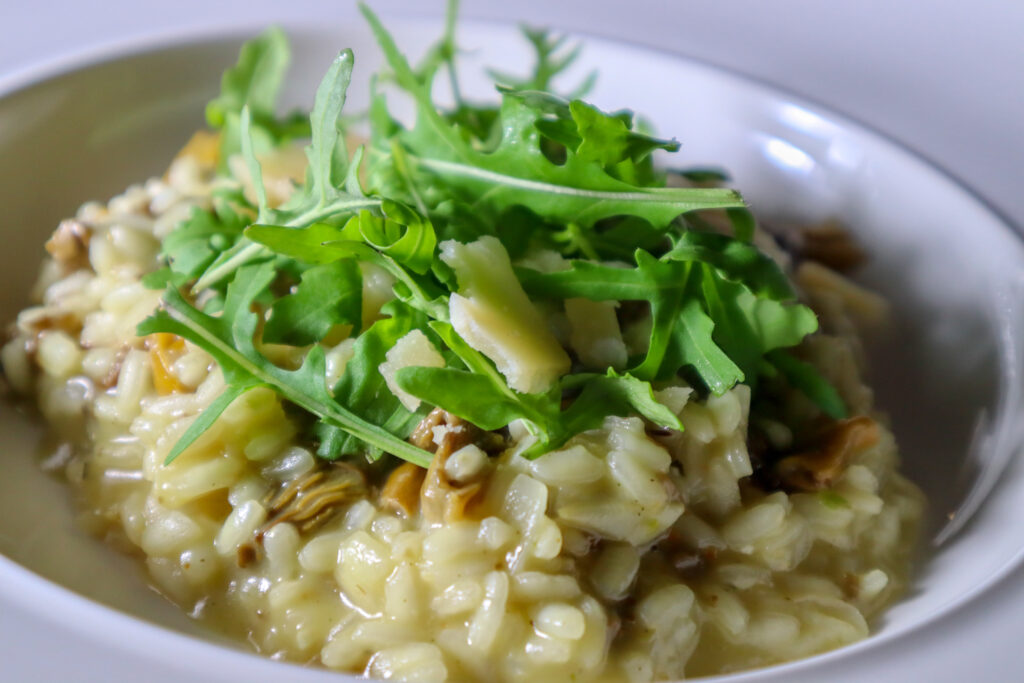 I decided to make a risotto (just so I had a reason to go buy a bottle of wine 😉 ). I love creamy risotto. I don't know why I don't make it more often since it really isn't that hard to make.
3 grams of mushrooms may sound like a lot, but when you fry them in the pan, they almost disappear due to their water content. You can, of course, use other types of mushrooms as well.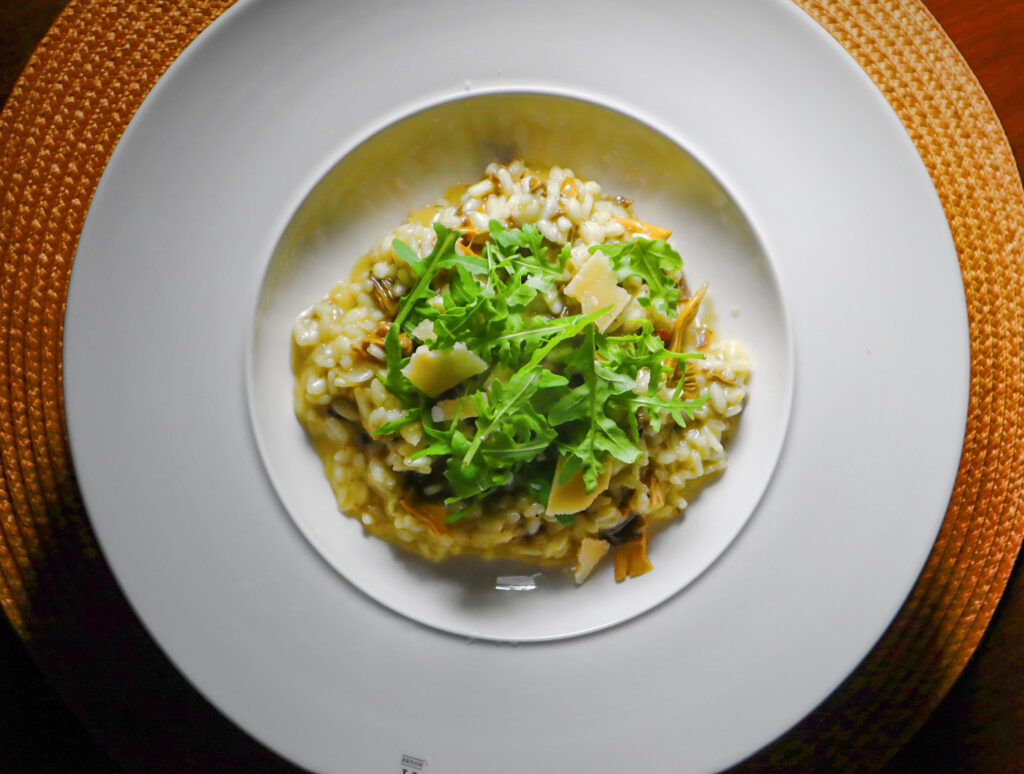 Print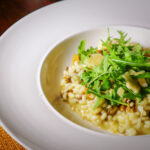 Risotto with trumpet chanterelle
---
1

onion (finally chopped)

2

garlic cloves (finally chopped)

10

deciliter

vegetable stock

3 tablespoon

olive oil

3

deciliter

arborio rice

3

deciliter

white wine

3 tablespoon

butter

300

grams

trumpet chantarelle

2

deciliter

grated parmesan cheese
salt and pepper
---
Instructions
Heat up the broth and keep warm.
Fry the chopped onion and garlic in the olive oil in a thick-bottomed saucepan. Don't fry it too much it gets dark, just so it softens.
Add the rice and fry a for 1 minute.
Pour on the wine and let it boil until the rice has soaked it up Keep stirring so it doesn't get stuck on the bottom of the pan.
Pour in about 4 deciliters of the broth and stir. Let it boil slowly until it absorbs and pour in more broth, about 1 deciliter at a time.
Let the rice cook for about 20 minutes. Taste the rice. The rice should not be overcooked. It should be soft on the outside and a little hard at the center.
Prepare the mushrooms by cleaning them and removing all dirt if there is any.
Fry the mushrooms in a pan with butter until they are soft and some water has evaporated. Season with salt and pepper. Do not oversalt them. The broths and cheese will also make the risotto salty.
Stir the mushrooms into the rice.
(optional) If you want you can stir in 2 tablespoon butter into the rice to make it creamier.
Add grated parmesan cheese and stir it around. The risotto should be a little loose and creamy.
Season with salt and pepper if needed.
Time to eat 😉