When I was growing up, we often ate cabbage rolls at my home. Dad used to make them, and when he didn't, he bought them. It is a very classic dish, and I think every European country has its own version.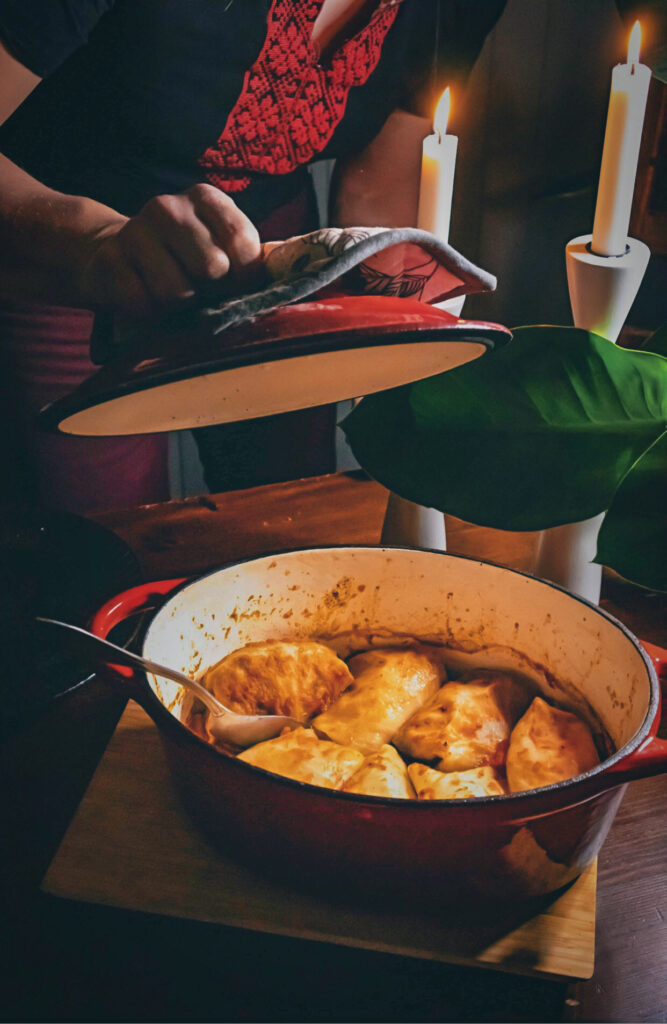 Two years ago, I had a Christmas dinner at my house, and my friend Mykola from Ukraine was here for a visit. Also, my friend Chandan from India was here. A very international Christmas. Just how I like it ???? We decided to make traditional food from our countries. Mykola made cabbage rolls that they usually have on their Christmas table. Almost like ours, but a little different.
We usually serve these with lingonberry jam. In this version, we have tomato sauce, and we eat them with sour cream or smetana.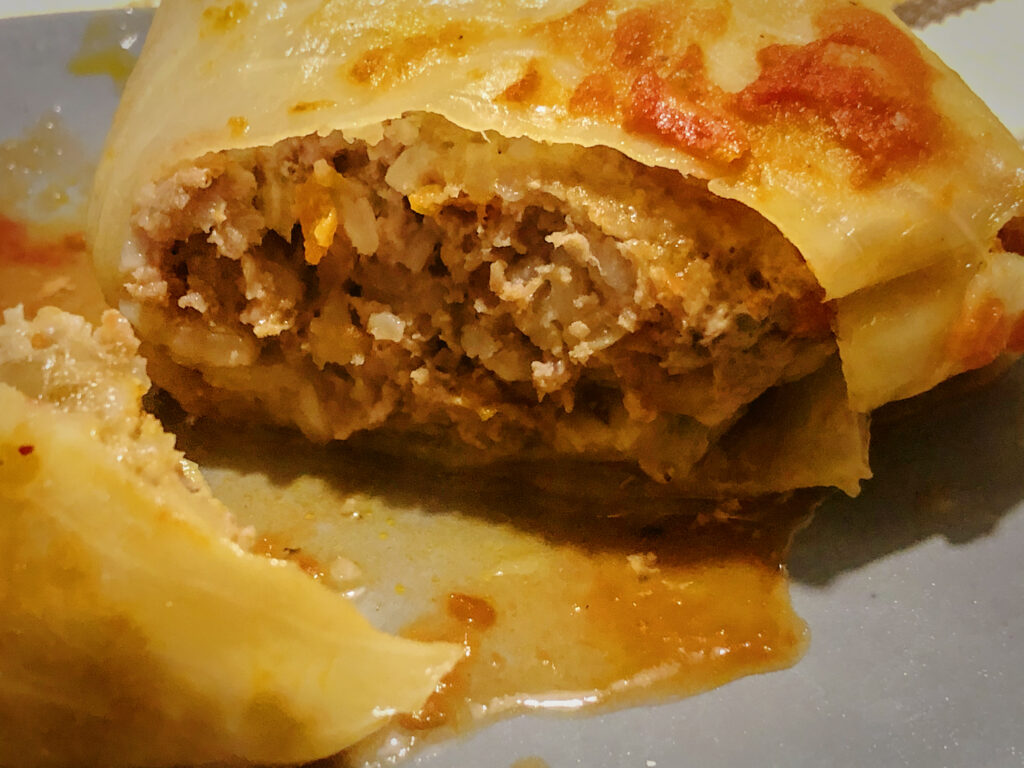 You can of course make your own filling. Make them vegan with some alternative filling. These have a mix of pork and beef. So not so vegan 😉
Ukraine in my heart
Since the Orthodox Christmas celebrations start now, I decided to make these and have my own little celebration. My love for Ukraine is big. I know many wonderful people there. I have visited at least 9 times. When I lived in Poland for almost a year, I then crossed the border to Ukraine many times to visit my best friend, Mykola.
So let's get started with these rolls.
Print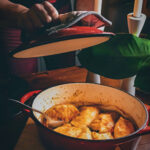 Ukrainian cabbage rolls (Golubtsi)
---
For the Filling:
120

milliliters

water for the filling

1.2

kilograms

white cabbage

100

milliliters

vegetable oil

150

milliliters

water (for rinsing the rice)

150

grams

rice

3 tablespoons

chopped parsley

1

onion

600

grams

beef (minced)

1 teaspoon

salt

0.5 teaspoon

ground black pepper
For the Sauce:
2 teaspoons

salt

200

grams

sour cream

700

milliliters

water

200

grams

tomato paste

2 tablespoons

flour

3 teaspoons

sugar

0.5 teaspoon

ground black pepper
---
Instructions
Start by preparing the rice: Pour rice into a pot, add boiling water, cover with a lid, and cook on very low heat for about ten minutes. Then let it cool under the lid.

Next, take the onion, peel it, and dice it finely. Sauté the diced onion until translucent in a pan with vegetable oil.

Remove the top leaves from the cabbage and cut out the core using a sharp knife.

Place the prepared cabbage into a large pot, add water (enough to cover), cover with a lid, and cook, stirring occasionally, for about fifteen minutes or until half-cooked.

Drain the cabbage on a sieve to remove excess water.

Prepare the meat: Pass the beef through a meat grinder twice using a fine sieve.

Prepare the parsley: Rinse, dry, and chop it with a knife.

In a bowl, mix water, chopped parsley, cooked rice, salt, black pepper, sautéed onion, and mix thoroughly. The filling is ready.

Disassemble the partially cooked cabbage into separate leaves, slightly flatten the leaf stems.

Begin forming the cabbage rolls. Place the filling on a cabbage leaf and fold the leaf around the filling.

Roll the cabbage rolls in flour and sauté them on a skillet with vegetable oil on both sides.

Place the sautéed cabbage rolls in a baking dish with high sides.

Prepare the sauce: In a dry skillet, toast the flour on low heat, stirring constantly, until it releases a pleasant nutty aroma.

In another skillet, gently heat the sour cream while stirring, then add tomato paste and mix intensively until smooth.

Add the toasted flour, water, salt, sugar, and ground black pepper to the mixture. Increase the heat, bring to a boil while stirring constantly.

Pour the sauce over the cabbage rolls and bake them in a preheated oven at 180-200 degrees Celsius for thirty minutes.

Once ready, place the cabbage rolls on a plate and sprinkle with chopped greens.