Today when I walked in the store I suddenly got a big craving for cake, well….it's not the first time 😀 I never say no to cake. And when I get these cravings I want it to go fast. So no complicated baking. I started remembering a Cake I used to make long time ago, but I did not remember the name of it. So I started googling and then found it. A humbingbird bundt cake. I found the recipe myincrediblerecipes.com. I have seen hundreds of versions of this, but I like this one.
The cake is extreamly simple. You just stir all the ingredients together and bake it for 60 minutes. You can also put a glaze on it if you want. I was gonna do that and then I noticed I was almost out of powdered sugar, bit It's ok. IT tastes good anyway.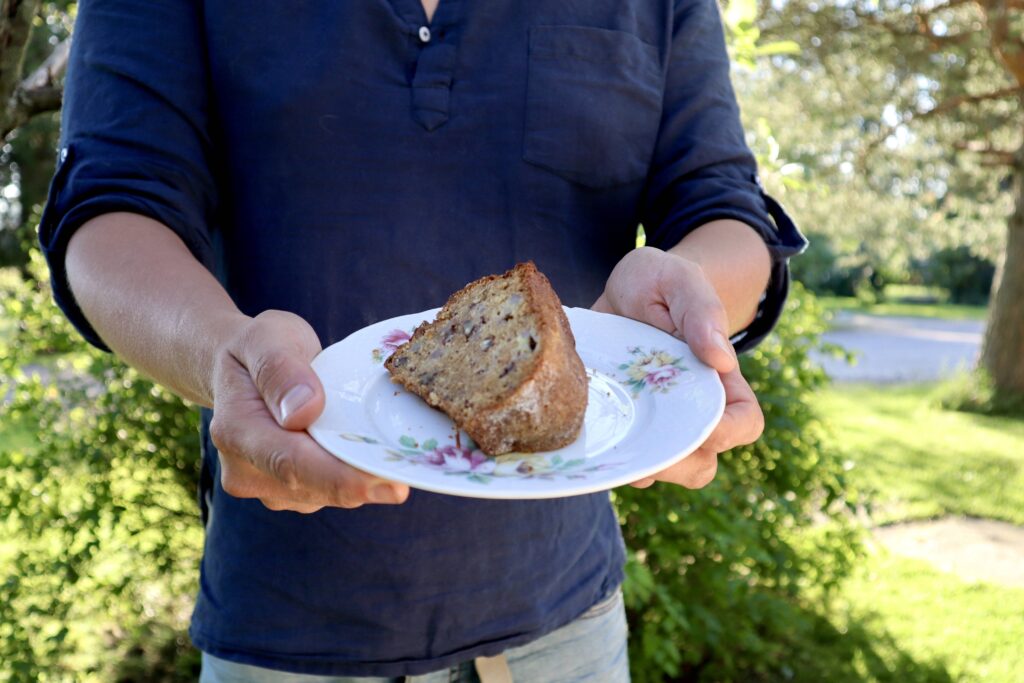 The cake is quite heavy and moist. It has banan and pineapple. The pineapple makes the cake very moist. And instead of butter we have oil. So the cake is milk free.
So you wanna try this cake? Well, here is the recipe.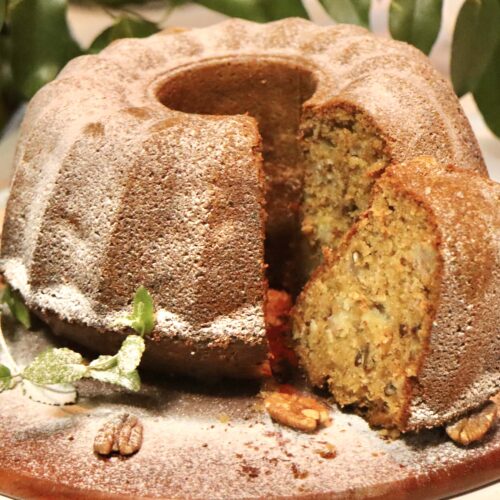 Hummingbird Bundt Cake
Ingredients
7

deciliter

wheat flour

1

teaspoon

baking soda

1

teaspoon

salt

4

deciliter

sugar

3

eggs

2

deciliter

oil

2

teaspoons

vanilla

250

gram

crushed pineapple

with the juice

2

deciliter

chopped nuts

pecan, walnuts

2

chopped bananas
Instructions
Heat the oven to 175 degreescelcius.

Butter or oil a round bundt pan and coat it with breadcrumbs.

Mix the baking soda with wheat flour. Stir in the rest of the ingredients and stir so you have a smooth batter.

Pour the batter in the bundt pan and bake it for about 60 minutes or until the cake is baked all through.

Let the cake cool a little before removing it from the pan.