It is the mushroom season now and in the Finnish forest, you can find the nature's gold, chanterelles. It is my absolute favorite mushroom. You can make so many delicious things with this yellow beauty. For example toast, soup, pies, etc…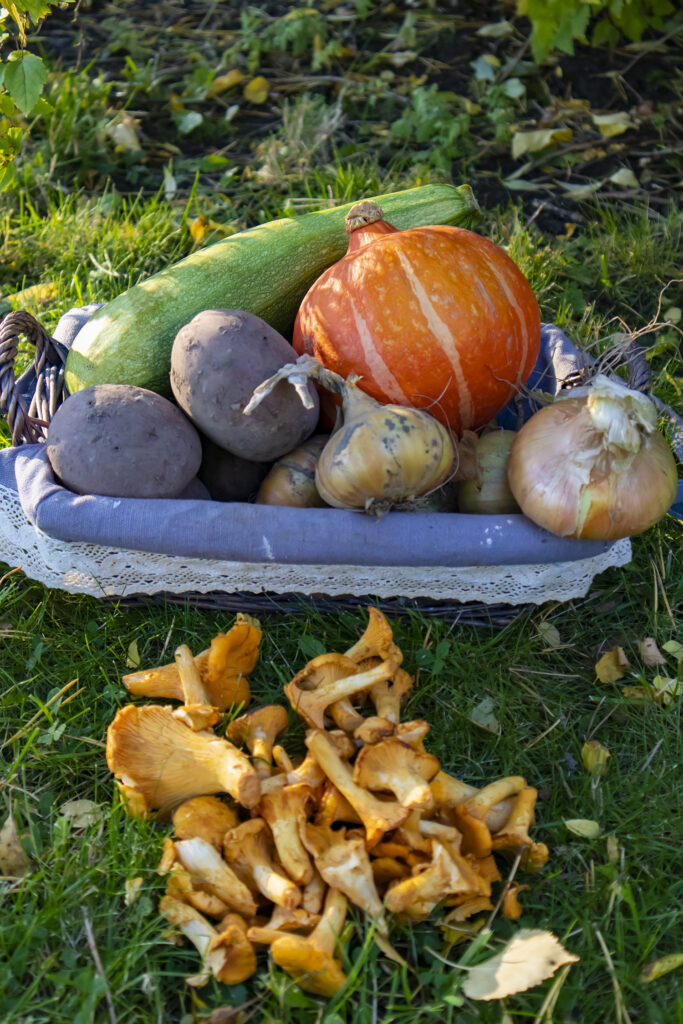 It seems like you need some kind of superpower to find chanterelles in the forest. I definitely don't have that power. One time I was with a group of people in the forest and everyone was saying "oooh so many chantarelles everywhere" and they were picking them and I was looking and looking and I didn't even see one. So I am happy that I can buy them in the store 😉
This pie also has zucchini. I found some very big ones at the store. It goes great in this pie.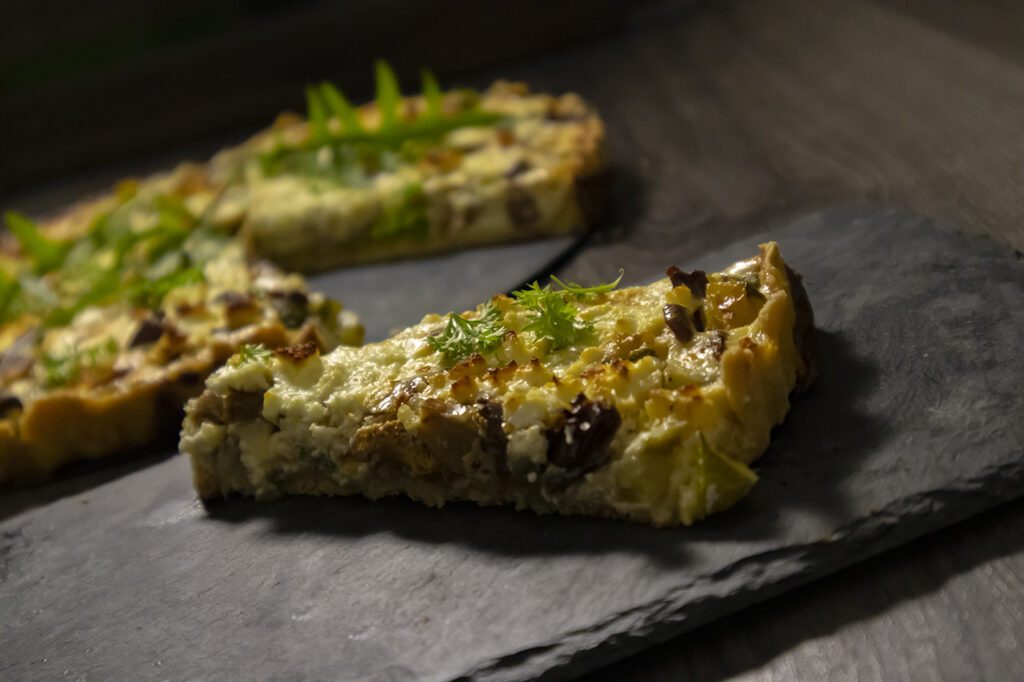 If you look at the recipe you will notice that I have not written how much salt and pepper you should put. Most of the time I don't write how much salt you should put because it is totally up to you how salt you want it. I always want my food a bit saltier and you may not like that. So taste the filling and put as much salt as you want. Remember that this quiche also has feta cheese on top and feta is also salty.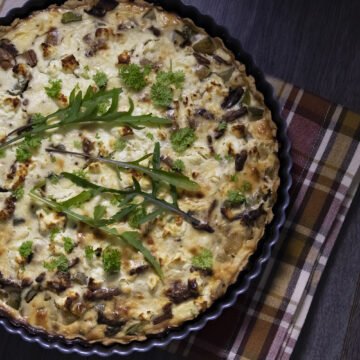 Chanterelle and zucchini quiche
Ingredients
Pie crust
3

deciliter

wheat flour

1

pinch

salt

60

grams

cold butter

2

tablespoon

cold milk
Filling
1/2

zucchini, cut in cubes

400

grams

chantarelles, cut in smaller pieces

1

chopped onion

2

tablespoon

butter

2

teaspoon

thyme

150

grams

creamcheese

2

eggs

3

deciliter

cream or milk

1

teaspoon

garlic powder

salt and pepper according to taste

100

grams

feta cheese
Instructions
Heat the oven to 175 degrees.

In a bowl, mix together flour, salt and butter with your hands.

Add the milk and mix until you have a soft dough.

Spray a 35 cm pie thin with oil or butter. Press out the dough so it covers the bottom and sides.

Pre-bake the pie crust for about 10 minutes.
Make the filling
Fry the onion, chantarellss and zucchini in butter until they are soft.

Add the thyme and fry for a couple of minutes.

Whisk together cream cheese and eggs until you have a smooth batter.

Whisk in the milk or cream.

Add garlic powder, salt, and pepper. Taste the batter and put as much salt and pepper you want.

Put the zuccini and mushrooms into the pie crust and pour the egg mixture over.

Cruble the feta cheese over the pie.

Bake for about 45 minutes or until it is light brown.