When I was growing up we often ate cabbage rolls at my home. Dad used to make them and when he didn't, he bought them. It is a very classic dish and I think every European country has their own version.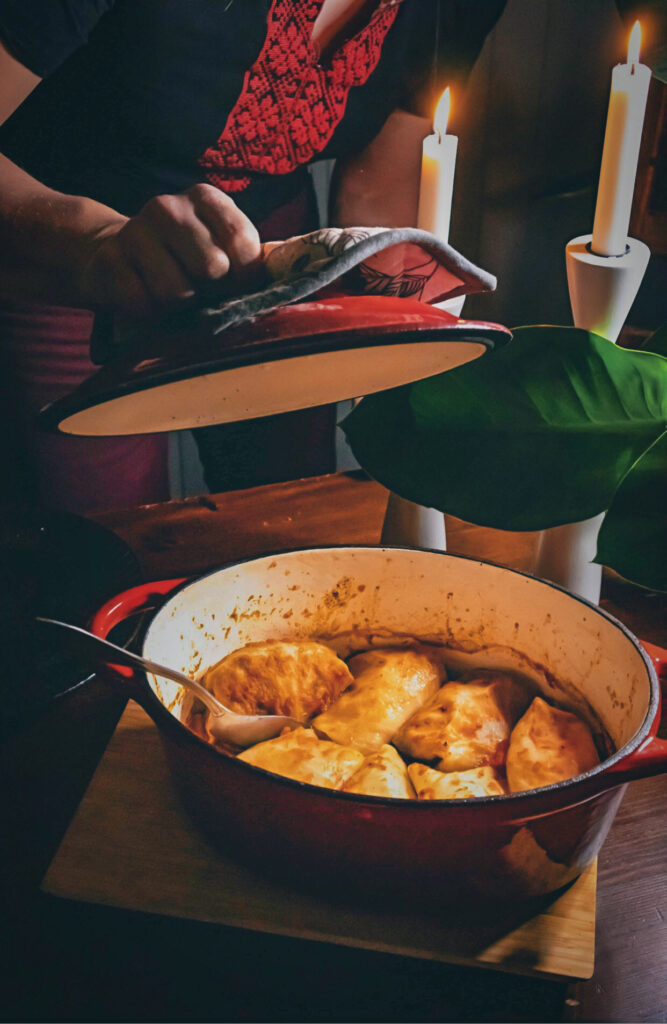 Two years ago I had a Christmas dinner at my house and my friend Mykola from Ukraine was here for a visit. Also, my friend Chandan from India was here. A very international Christmas. Just how I like it 😀 We decided to make traditional food from our countries. Mykola made cabbage rolls that they usually have on their Christmas table. Almost like ours, but a little different.
We usually serve these with lingonberry jam. In this version, we have tomato sauce and we eat them with sour cream or smetana.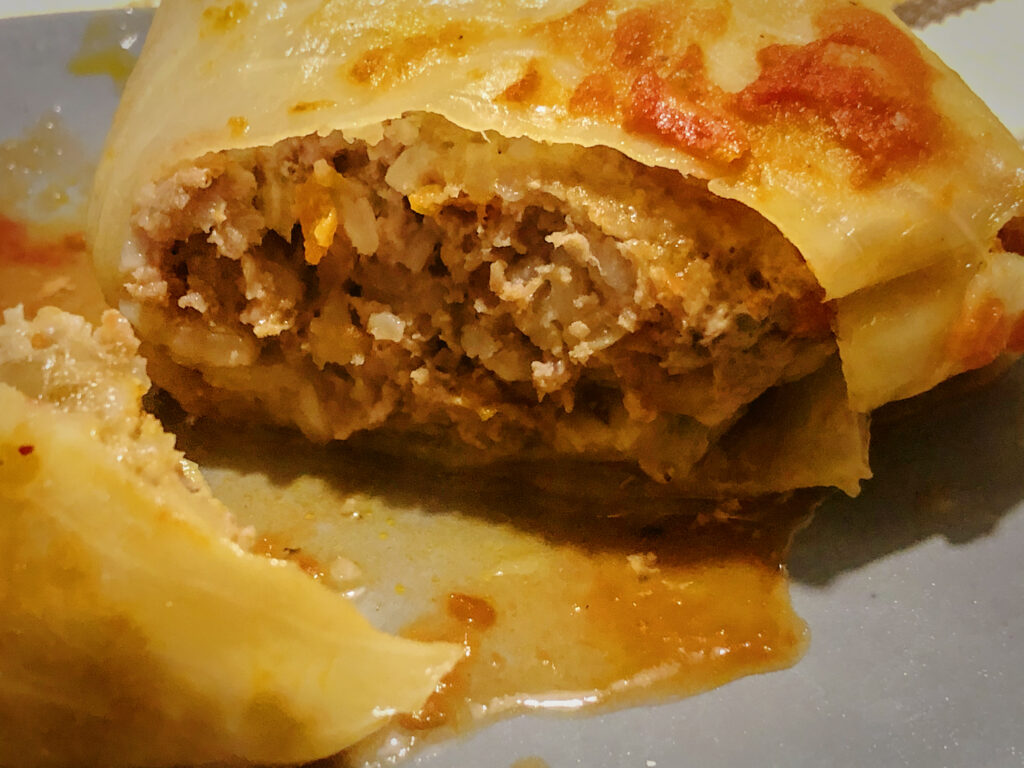 You can of course make your own filling. Make them vegan with some alternative filling. These have a mix of pork and beef. So not so vegan 😉
Ukraine in my heart
Since the orthodox Christmas celebrations start now, I decided to make these and have my own little celebration. My love for Ukraine is big. I know many wonderful people there. Have visited at least 9 times. When I lived in Poland for almost a year, then I crossed the border to Ukraine many times to visit my best friend, Mykola.
So let's get started with these rolls.
Ukrainian cabbage rolls (Golubtsi)
Ingredients
1 fresh cabbage

400 grams minced meat (pork or pork mixed with beef)

1 deciliter rice

1 carrot

1 onion

Cooking oil

2 deciliter crushed tomato

2 deciliter water

Salt and pepper
Directions
Cut a deep cone-shaped incision into the bottom of the cabbage and remove the core
Boil some water in a big pot that has room for the whole cabbage. Boil the cabbage for 2 minutes on each side. This is so it will be easier to remove the leaves. Let the cabbage cool while you make the filling.
Boil 1 deciliter of rice until it is semi cooked.
Chop the onion and grate the carrot.
Fry the onion and carrot in a frying pan with a little oil for a few minutes – until soft.
Mix the carrots, onion, rice and meat together.
Season everything with salt and pepper.
Now it is time to start with the cabbage again. Carefully separate the cabbage leaves. The softened leaves should bend easily, without breaking.
Place a little filling in the middle of the leaf and fold in the sides and roll. I made big rolls, but you can make them smaller if you want and put less filling.
Place them with the seam down so they don't fall apart, in an oven pan or a like I have here a cast iron pot.
Heat the oven till 190 degrees.
Now it is time to make the sauce. Mix together crushed tomato and water. Season with salt and pepper. Pour the sauce over the rolls. It should not cover them completely, just half.
Palace the oven pan or pot in the oven. Cover with a lid or aluminum foil. Cook for about 1 hour. If you use an oven pan then they might need a shorter time. Look now and then to see if the cabbage is soft.
Serve with some sour cream or smetana.